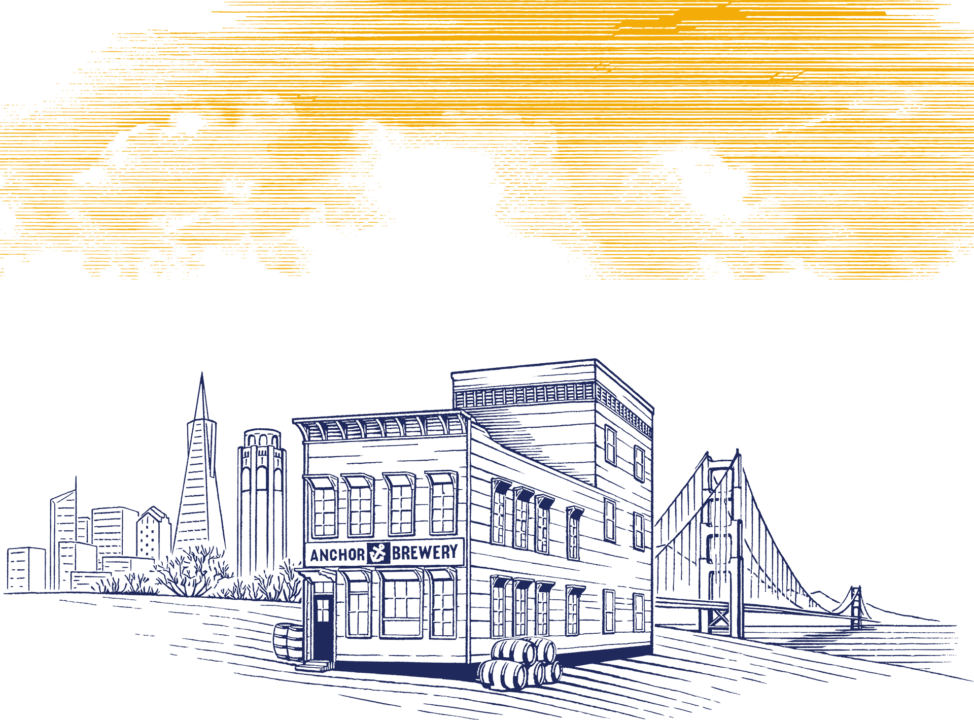 America's First
– Craft Brewery –
Anchor Brewing Company's roots date back to the California Gold Rush. We're proud to be born in the cradle of progress: San Francisco, California. Music, technology, and yes, beer, all changed forever here. Progress is in the DNA of the City, and by extension, it's in ours.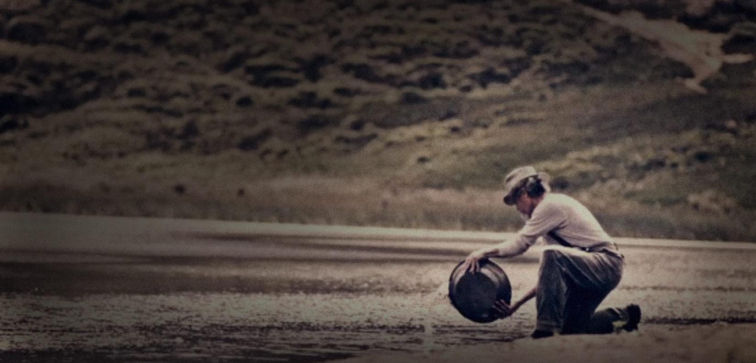 Anchor Brewing has roots that date back to the Gold Rush, when pioneer brewer Gottlieb Brekle arrived in San Francisco from Germany.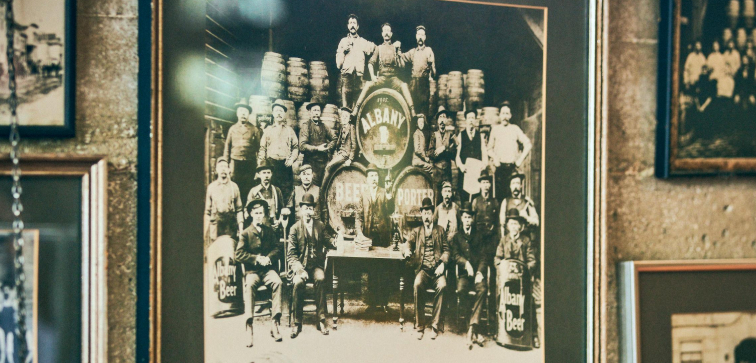 1871
Our First Brewmaster
Gottlieb Brekle bought an old beer-and-billiards saloon on Pacific Street near Russian Hill for $3,500, transforming it into the American brewery that, twenty-five years later, would be renamed Anchor.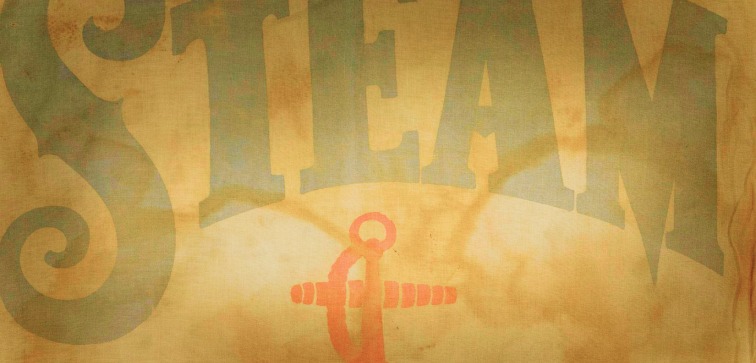 German brewer Ernst F. Baruth and his son-in-law, Otto Schinkel, Jr., bought the old brewery on Pacific and named it Anchor. No one knows why Baruth and Schinkel chose the name Anchor, except, perhaps, its indirect but powerful allusion to the booming Port of San Francisco.
1906: A Series of Unfortunate Events
In an uncanny year of misfortune, co-owner Ernst Baruth died suddenly in February. Two months later, the devastating fire following San Francisco's great earthquake consumed Anchor Brewery. In January 1907, just as Anchor Brewery was opening at its new location south of Market Street, Otto Schinkel, Jr., was run over by a streetcar. Fortunately, German brewers Joseph Kraus and August Meyer, along with liquor store owner Henry Tietjen, were able to keep Anchor going.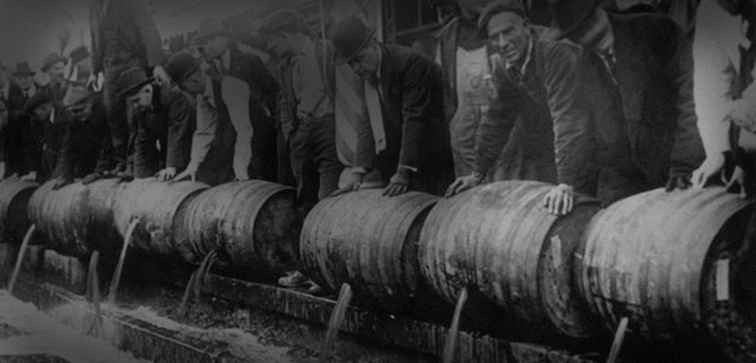 Prohibition effectively shut Anchor down in 1920. There may have been a few "activities" during Prohibition and the era of bootlegging, but there is no record of Anchor Brewery doing anything—legal or illegal—during this time.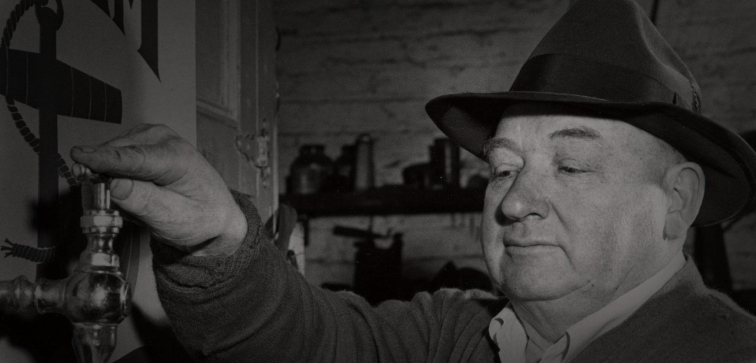 1933
Happy Days are here again
After Prohibition ended in April 1933, owner Joe Kraus began brewing Anchor Steam® Beer after a thirteen year hiatus. As luck would have it, the Brewery went up in smoke the following February. He re-opened Anchor in an old brick building with a new partner, Joe Allen, just a few blocks from where the historic Brewery is today.
1959: The Era of Mass Production
Kraus and Allen valiantly and lovingly kept Anchor afloat until Kraus's death in 1952. By 1959, American tastes had changed, with mass-produced, lighter beers driving consumer demand. This took a toll on Anchor's sales. In July of 1959, at the age of 71, Joe Allen shut down Anchor for what would, thankfully, be a brief period.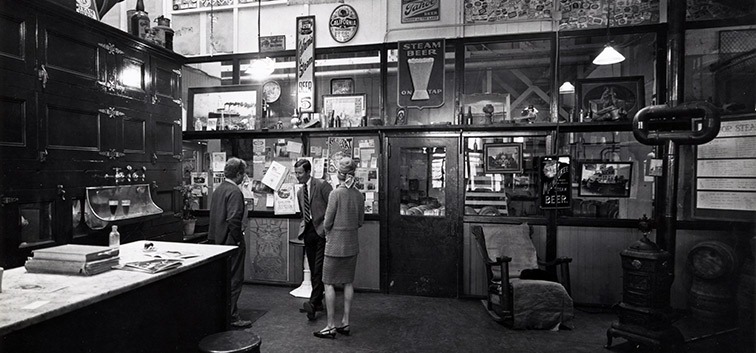 1960
Surviving Another Challenge
Lawrence Steese bought and re-opened Anchor in 1960 at yet another nearby location, retaining Joe Allen to carry Anchor's craft brewing tradition forward. But one of Anchor's oldest accounts, the Crystal Palace Market had already closed its doors. And Steese had an increasingly difficult time convincing loyal Bay Area establishments to continue serving Anchor Steam. By 1965, Steese—like Allen six years before—was ready to shut Anchor down.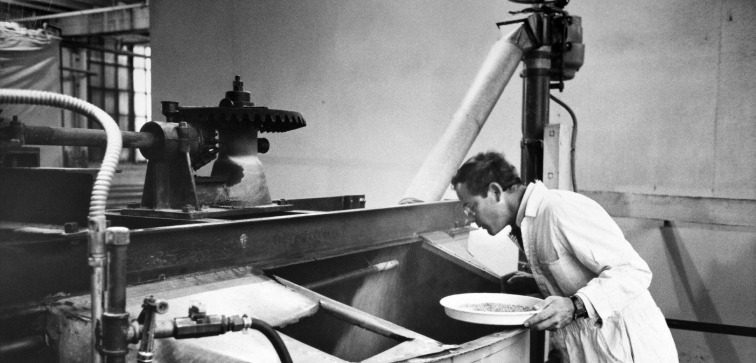 1965
Craft Brewing Revolution
During a meal at the Old Spaghetti Factory, a young Stanford grad named Fritz Maytag learned that the makers of his favorite beer Anchor Steam® Beer were soon to close their doors forever. Despite the primitive equipment and financial condition, Fritz rushed to buy 51% of the historic San Francisco craft brewery —rescuing Anchor from imminent bankruptcy.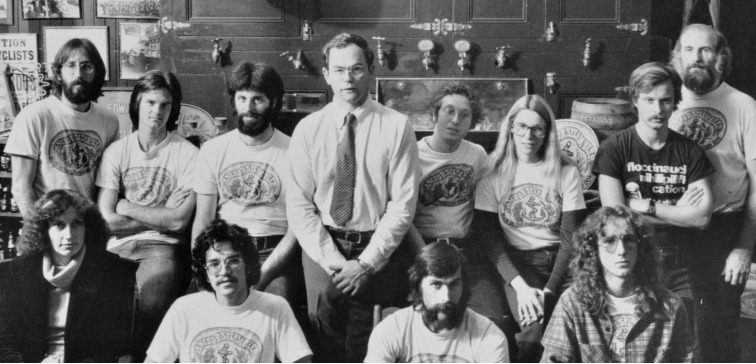 1971
A Brewing Renaissance
One-hundred years after Gottlieb Brekle founded the brewery that became Anchor, Fritz began bottling Anchor Steam® Beer – the first bottled Anchor Steam® in modern times.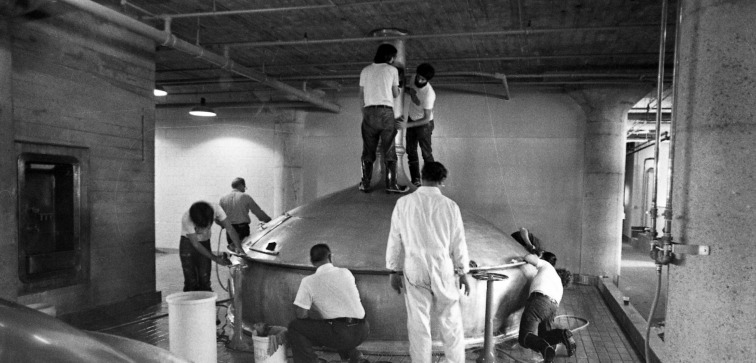 1975
The Renaissance Continues
By 1975, Anchor had produced four other distinctive beers, Anchor Porter®, Liberty® Ale, Old Foghorn® Barleywine Ale, and the first annual Christmas Ale. Though the terms "microbrewing" and "craft brewing" had yet to be coined, it was clear that Anchor was leading a brewing revolution in San Francisco.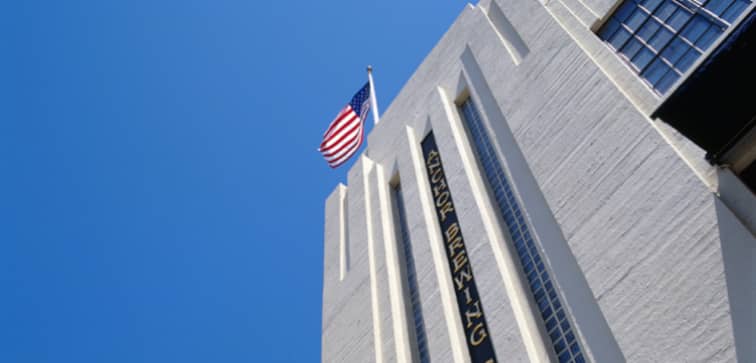 By 1977, Anchor had five products, a dozen employees and had nearly outgrown its most recent Brewery on 8th Street. After a long search, owner Fritz Maytag purchased a wonderful old coffee roastery, built in 1937, on nearby Potrero Hill. On August 13, 1979, Anchor brewed its first Steam® Beer at its new Mariposa Street home, which remains our home today.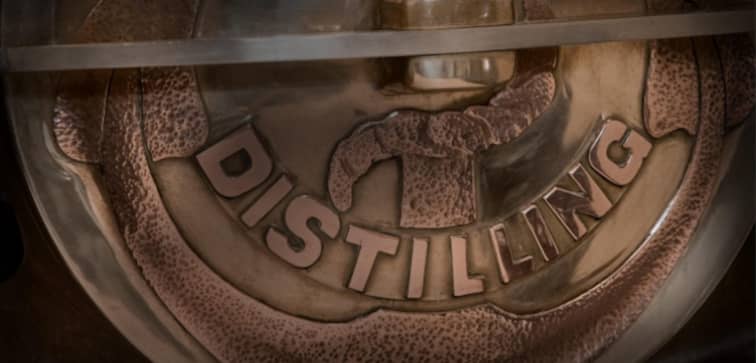 1993
A New Idea is Distilled
In 1993, Anchor Brewing became the first brewery in the world with its own in-house distillery. Anchor Distilling, doing for micro-distilling what Anchor Brewing had done for microbrewing.
2010: Anchored in the Future
After 45 years, Fritz Maytag, announces his retirement with the sale of Anchor Brewing to Keith Greggor and Tony Foglio. Anchor's new owners make plans to preserve and expand the iconic brand's operations and cement its position as a leader in craft brewing.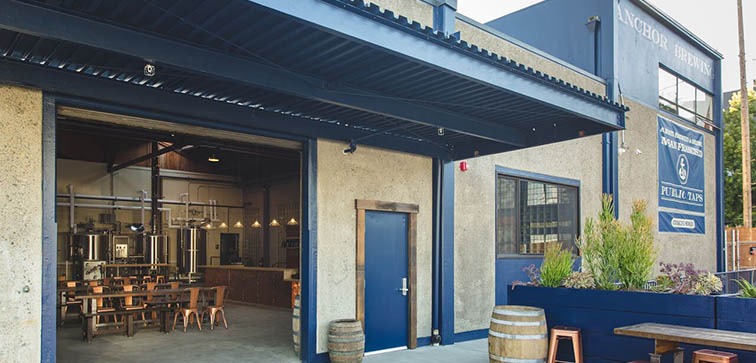 2017
Anchor Public Taps opens for business
Anchor Brewing opens Public Taps, an innovation brewery and public taproom located in Potrero Hill. Public Taps serves as the epicenter of all new beer development at Anchor Brewing.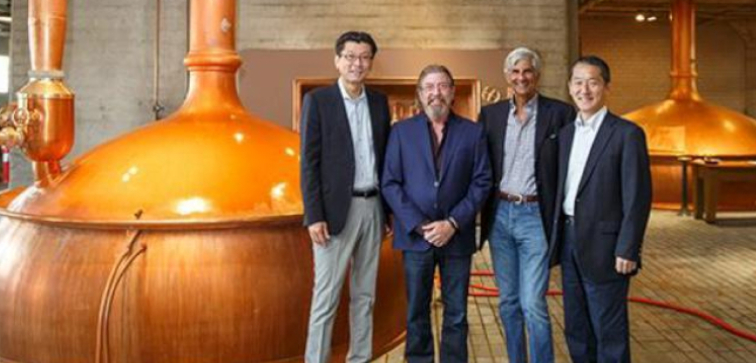 2017
Sapporo Takes the Reins
Historic Japanese brewery Sapporo purchases Anchor Brewing Company, vowing to keep Anchor in San Francisco to preserve its rich legacy and tradition, and invest in it's bright future.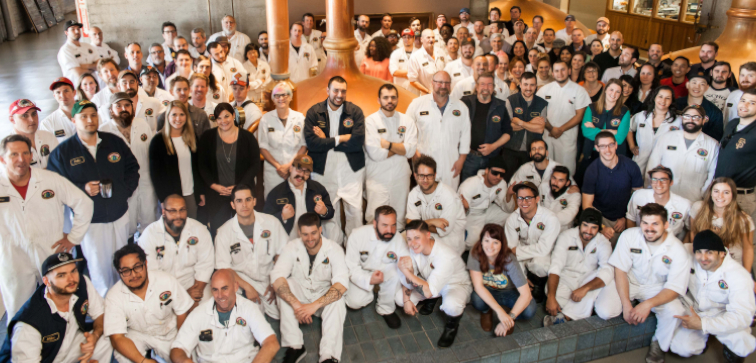 Anchor employees vote to Unionize, the pioneer of the craft beer movement becomes the pioneer of the craft beer union movement.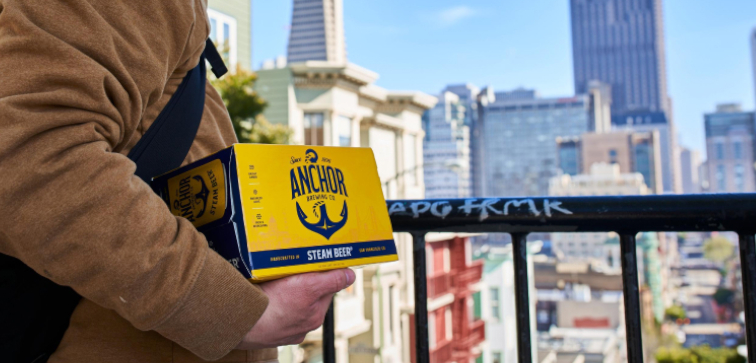 2021
A Historic Milestone
Anchor celebrates its 125-year anniversary with a fresh new look. A relevation of its golden future, rooted in Anchor's unique history.
Anchor Today
Anchor Brewing Co. is one of the most iconic breweries in America, a pioneer of the craft beer movement. It's flagship Anchor Steam® Beer known throughout the world, is handcrafted along with all Anchor Beers in the heart of San Francisco, California.
Explore Our Beers
Since 1896, we've been brewing beer with an unquenchable spirit of passion and innovation. Anchor Brewing Co. and Anchor Steam® Beer laid the foundation for the American craft beer movement.