Tropical Hazy IPA
Crack Open Tropical Vibes
This is your tastbuds' all-inclusive ticket to a tropical getaway. Fresh aromas of mango and pineapple give way to a refreshing, juicy and crushable flavor. Pack your bags and this time, don't forget to send a postcard.
Truly Hazy
Juicy & Tropical
Crushable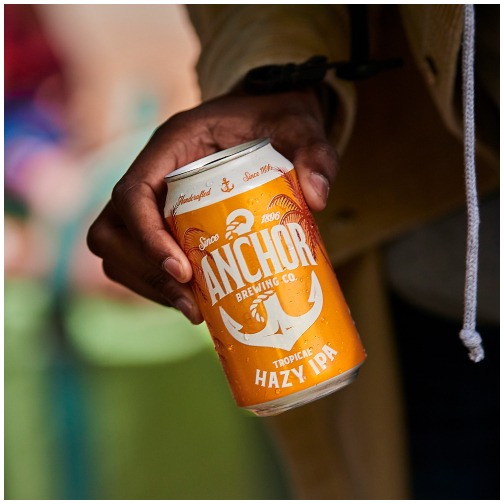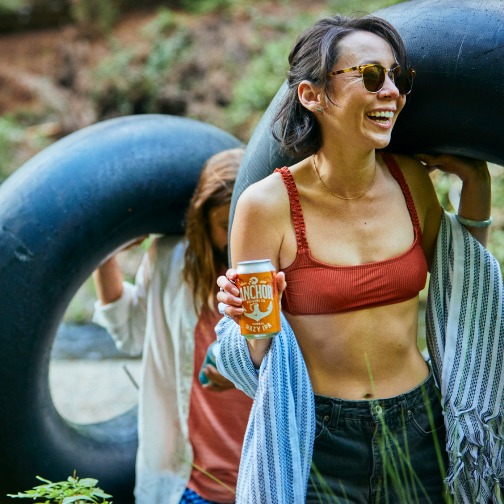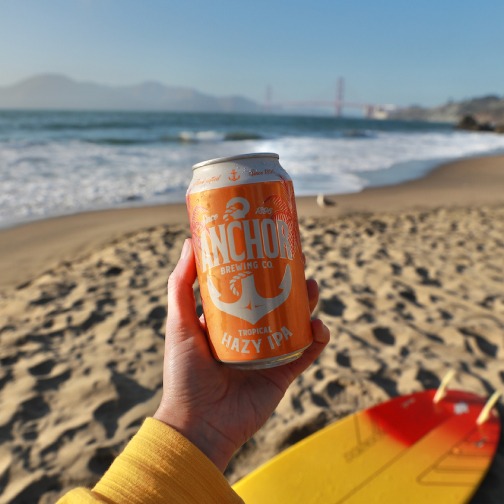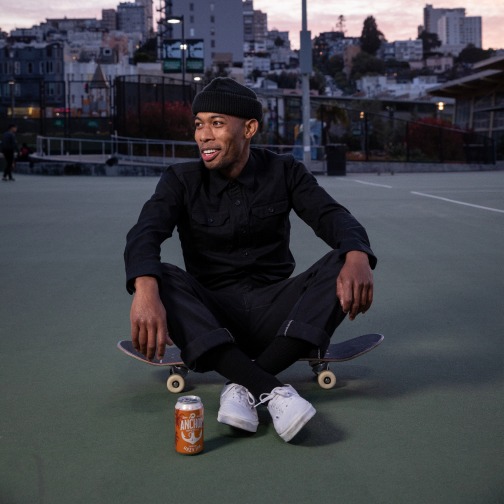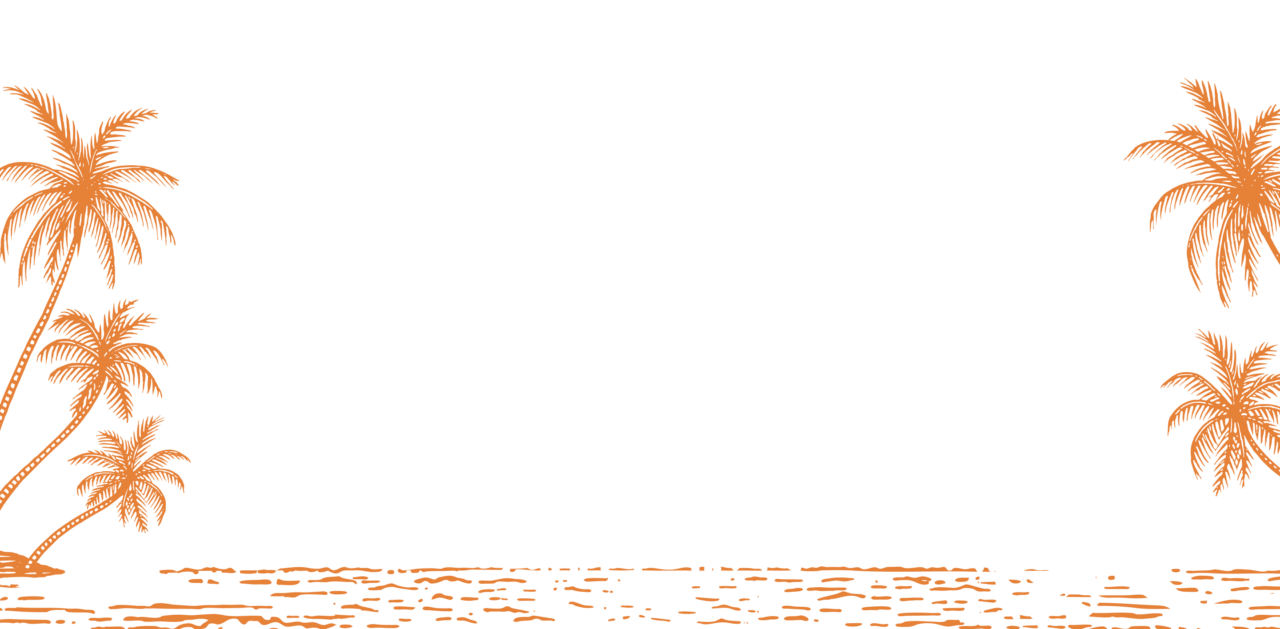 Tropical Hazy IPA
Vibrant and flavorful, with fresh, top quality Strata-hops – a first class ticket to paradise for your taste buds.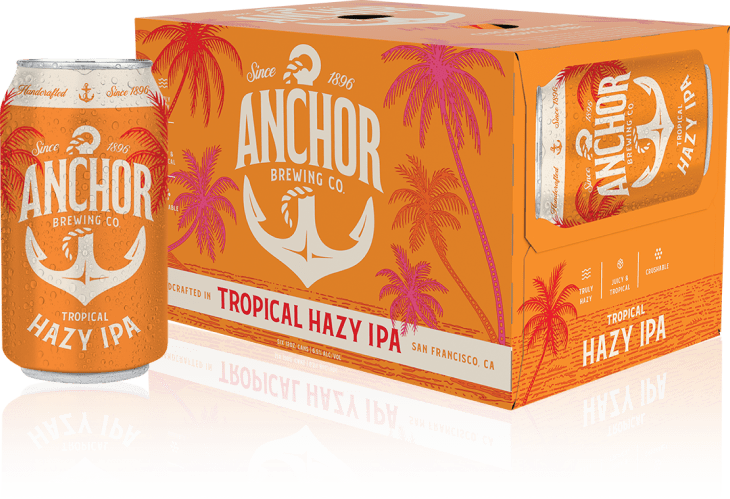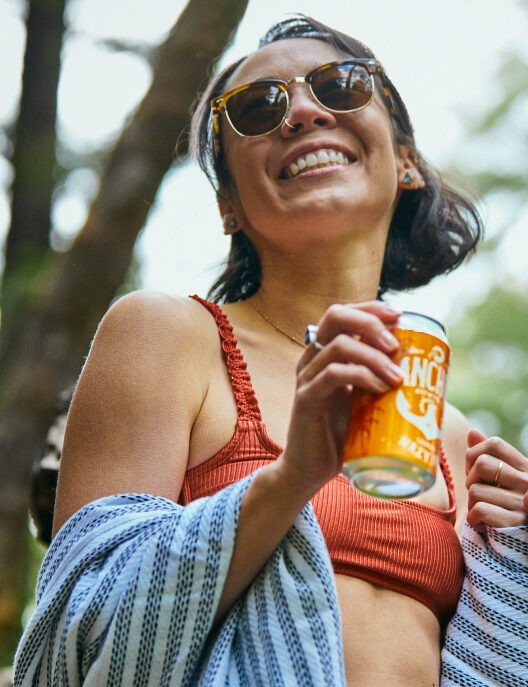 Appearance
Hazy golden blonde, with a beautifully latticed and foamy head.

Aroma
Gushing with fresh guava, mango, and pineapple tropical fruit aromatics, plentiful citrus, and layers of vibrant hops.

Taste
Bright and juicy tropical fruit balanced by delicious, fresh hop complexity.

Mouth Feel
Silky smooth, with a gentle effervescence.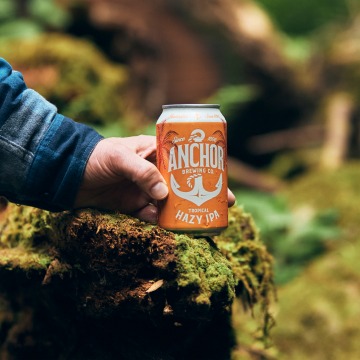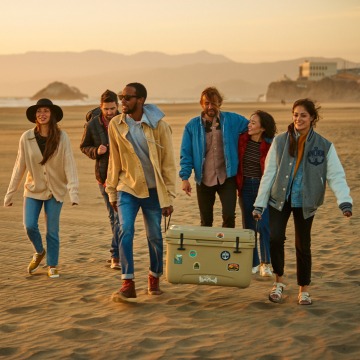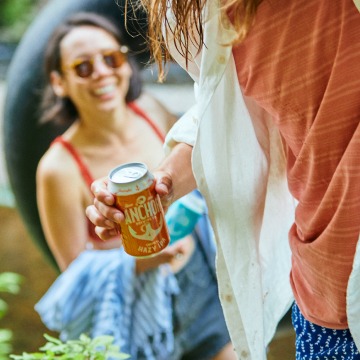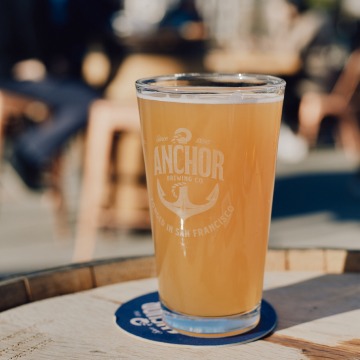 Find Anchor Brew Near You